Marketing Why Use LinkedIn To Generate Leads
B2B lead generation via content marketing at LinkedIn [Update: May 2021]
Whether as a reinforced measure in times when there is no trade fair or as a general component of your content marketing strategy, LinkedIn offers the ideal platform for (sponsored) campaigns for B2B lead generation. What makes it particularly attractive is the fact that you can select the right target groups with detailed targeting settings and address them using different forms of advertising. Conversion when using lead forms is just one click away - provided good, relevant content is available.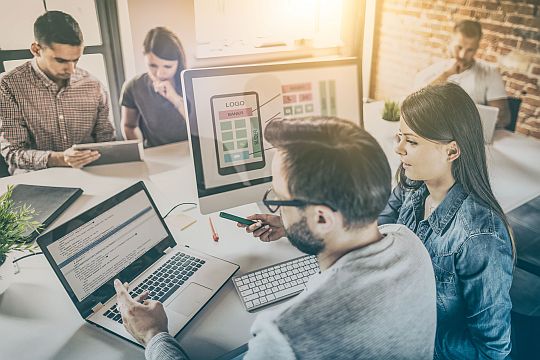 Source: shutterstock_1134135305
The high reach of the business platform with around 16 million users in Germany, Austria and Switzerland alone, as well as the many possible ways to publish content and, in addition to organic distribution, also to distribute it in a targeted manner, make LinkedIn very interesting for B2B companies . In addition, users are open to good content, trust the platform and regularly use its feed to receive updates from their network or to browse other recommended content (including sponsored content).
1. Good reasons for content marketing on LinkedIn
The career and business platform has increasingly developed into a qualified content platform, so to speak. Individuals - such as experts from certain specialist areas and industries - can be actively involved in the same way as the company page on LinkedIn can be used as a central, strategic content page. There are also possible focus pages or expert contributions. Depending on the content strategy, company news and product news can be distributed here, events can be announced and accompanied, positions advertised or a certain look inside the company - often with content from the "inner workings of the company" for recruiting.
The company page on LinkedIn can thus act as an important communication channel and can also be used for strategic seeding in content marketing beyond the organic reach of the page. Market studies, infographics, specialist articles, case studies or more comprehensive white papers on a dedicated (specialist) topic are suitable for this. In particular, the 'deep content has the potential to generate B2B leads as sponsored content.
2. Two campaign approaches for B2B lead generation
If you want to use attractive content to address B2B decision-makers, you can use a number of forms of advertising and distribution channels via LinkedIn in addition to organic distribution. Particularly relevant for this is content that B2B decision-makers receive in their news feed or as a direct message.

Source: Linkedin.com
The type of distribution can be precisely tailored to the campaign goals in the LinkedIn Campaign Manager. A distinction is made between the three groups Awareness ',' Consideration 'and' Conversion '. I would like to highlight two variants for content marketing measures from the areas 'Consideration' and 'Conversion', which can be used well as "content boosters": optimized for more website visitors and for lead generation.
Both types of campaign make it possible to display your posts as "sponsored" in the newsfeed of a precisely defined target group - each with the aim of generating leads in the end - but with very different approaches.
Tip: The ad format should be tailored to the content. If there is any uncertainty, an A / B test can help to test the better variant and to optimize the campaign accordingly.

Source: Linkedin.com
2.1. Campaign approach 1: B2B traffic generation via 'Consideration'
For a content marketing campaign that targets 'Consideration', i.e. website visitors, it can be of interest, for example, to direct as many people as possible to a company website or specific landing page. This is the case, for example, if in-depth content on the landing page is important and necessary in order to convert visitors. This can be done using various content pieces and calls to action. For example, more in-depth content could also be followed by the option of registering for an online webinar. Or the landing page is used through various content offers to further select the target group if the targeting on LinkedIn is not sufficient. This form of traffic generation on external sites should, if possible, be in the context of the advertised content. Because the sooner the content on the landing page meets the expectations of visitors in the sense of a good content strategy, the better the chances of converting the traffic into valuable leads.
Billing takes place via click prices, up to a total budget that is previously set in the Linkedin campaign manager. The pricing can be very different because it is based on an online auction system.
Disadvantages of this form of external lead generation:
Lesser-known brands have a harder time overcoming the hurdles leading to 'conversion', for example using a lead gen form.
Website visitors drop off more often because it is too cumbersome to fill out the form even though the content itself would be relevant.
In addition, for many mobile users who are on LinkedIn via smartphone, the route to external pages is a fundamental criterion for canceling.
Register for our newsletter and stay informed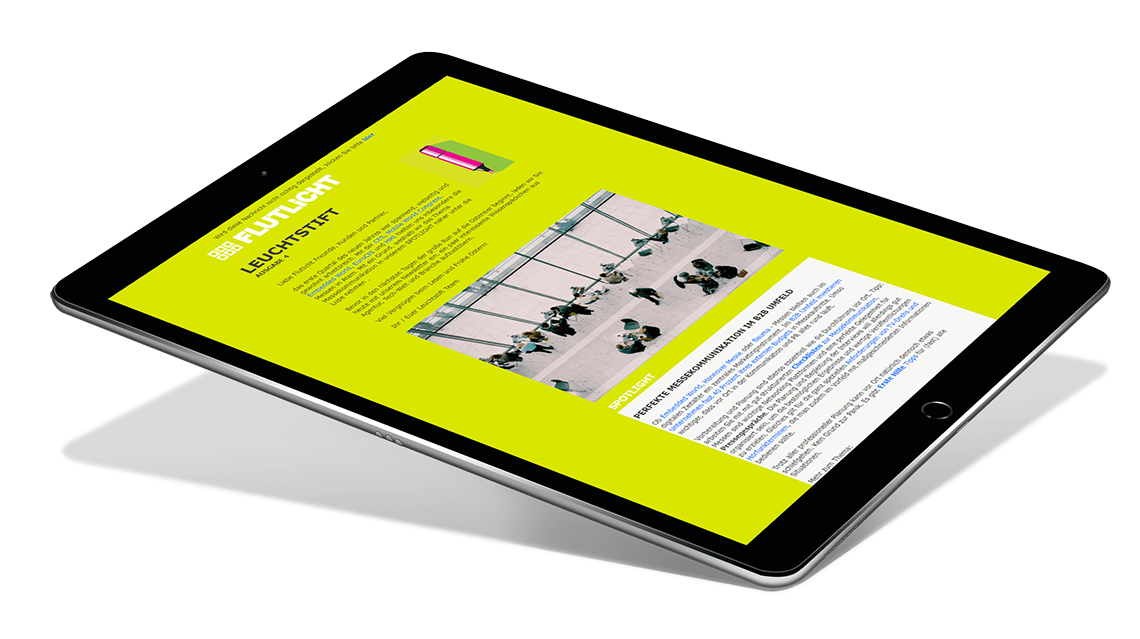 Useful information on current communication topics
Agency news
Technology and industry updates
Register now
2.2. Campaign approach 2: B2B lead generation via seamless 'conversion'
But the business platform not only offers the opportunity to generate high-quality leads via content marketing to drive traffic to external sites, but also the option 'Conversion / Lead Generation' (Lead Gen Forms) to generate leads within LinkedIn. Here, too, the content is displayed as "sponsored" in the news feed of the previously defined target group.
The 'Call-to-Action' can be ideally matched to the content, for example "Download" or "Register". LinkedIn users are only a small step away from the desired content. Compared to external linking, this has the great advantage that users stay on the platform and agree to the data transfer much more easily because they trust LinkedIn.
By clicking on the ad, interested parties will be directed to a lead form that has already been filled in with their profile data. This process is much more user-friendly - also for smartphone users - and improves the drop-off rate. This means that the 'Conversion' is actually just one click away. After the user has OK, they will receive a link, for example to download a whitepaper. The Lead Gen Forms give you all the data you want without the LinkedIn member having to fill it out - provided, however, that these are entered or maintained in the requested scope. Less data (to be queried) may therefore be more. All lead details can then be called up via the campaign manager, downloaded there and used for lead further development (lead nurturing).
But the LinkedIn Lead Gen Forms are not entirely without their disadvantages:
The most desired website traffic to your own site is lower here.
Important control options are missed to lead visitors to further content.
There are no retargeting options that can result from a website visit.
Often, LinkedIn users have private email addresses and not business ones in their profile, which can not be useful for later addressing for lead development.
The costs (cost-per-click billing) can significantly exceed those of external lead generation (via web traffic-optimized campaigns).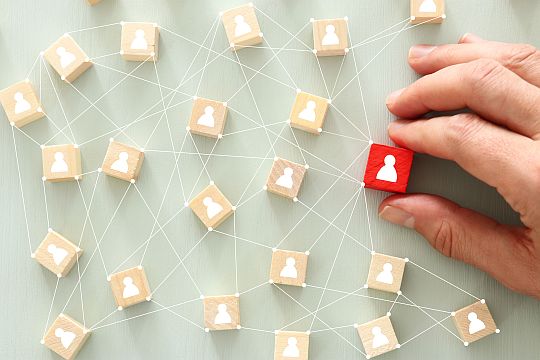 Source: shutterstock_125706103
3. Conclusion
There are many good reasons to expand content marketing campaigns via LinkedIn and to use the possibilities of the business platform for a short-term, high-reach content boost, including lead generation. Especially in times when there are no events or fairs, you can use this channel to support your sales team well and build an attractive funnel.
In order to make lead generation as "barrier-free" as possible or to save costs for external landing pages, 'Lead Gen Forms' on LinkedIn offers a convenient or alternative way that can be activated with almost no lead times, even at short notice.
Interesting too
B2B guide: Lead generation in times when there is no mess
B2B lead generation via media partners
Publishing Tips for Linkedin Pulse Articles in B2B Communication
Native ads as strategic seeding in content marketing
Employee recruiting via LinkedIn career pages