Cars in Africa: homemade instead of imported
Gerald Mukisa is in a hurry: "I won't be able to afford a new car next year," says the Ugandan, who looks around at a used car dealer. "So I have to buy one now before the government bans the import of old cars." Uganda plans to stop importing cars that are more than eight years old in the future.
So far, the country is importing an estimated 4,000 cars per month. "When the cars arrive in Uganda, they are on average more than 15 years old," says Rob de Jong. He heads the area of ​​transport and mobility at the United Nations Environment Program (UNEP) based in Kenya's capital Nairobi.
Used car share from 0 to 99 percent
The market for imported used cars in Africa is very large, de Jong told DW: "We are assuming that 1 to 1.2 million used cars come to Africa every year". His colleague Ariadne Baskin has examined the trade and transport routes used by used cars. "Most of the cars go to West Africa, especially Benin and Nigeria, followed by Ghana. Most of these cars come from the European Union," she says. The countries in the south and east of Africa, like Uganda, got the cars from Japan.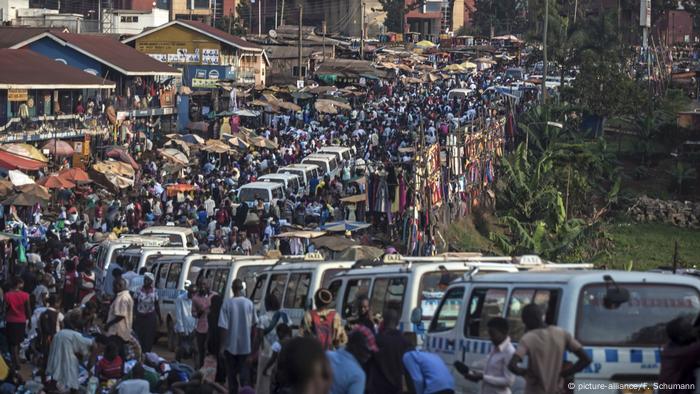 In Uganda's capital Kampala, most of the cars - like these minibuses - come from Japan
The individual African countries deal very differently with the import of used cars. "Some countries have completely banned the import of used cars, in other countries 95 or 99 percent of all cars that come on the market there are used," says Rob de Jong. Countries that do not allow used car imports include South Africa, Morocco and Sudan. However, the UNEP does not consider a complete ban to be necessary. Even strict regulation can make a big difference, says Baskin, referring to the island state of Mauritius. There is a maximum age of three years for imported used cars. "This has significantly increased the number of electric and hybrid cars in the country." The Ivory Coast in West Africa has also just introduced an age limit of five years for imported used cars.
"Scrap yard" for polluters from Europe
The advantage for her and her colleague de Jong is obvious: "These countries get cars that are relatively clean at a very good price," says de Jong. "Without regulation, the African countries will be used as a junkyard for cars that no longer meet the requirements in their countries of origin." This makes the vehicles permanent air pollutants and a threat to road traffic.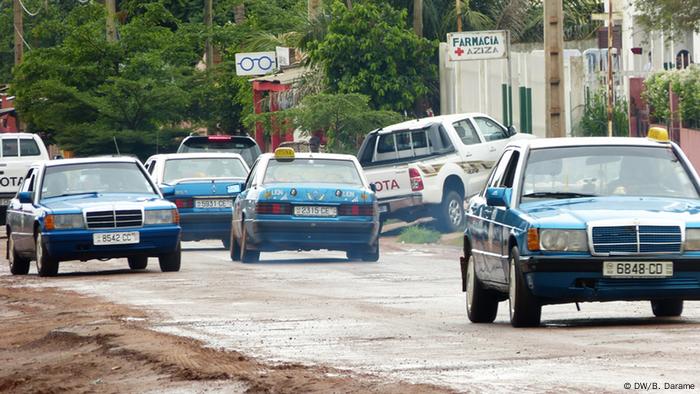 Used vehicles from Mercedes-Benz are widespread in Guinea-Bissau
De Jong and his team investigated the difference an age restriction can make for used imported vehicles. The neighboring countries Kenya and Uganda are both supplied with used vehicles from Japan via the Kenyan port of Mombasa, so actually have very similar conditions. Kenya has limited the age of used imported cars to eight years. "You can see the difference on the streets," says de Jong. "In Kenya, the cars are relatively new, they use around eight liters of gasoline per 100 kilometers. If you drive 50 kilometers further, across the border into Uganda, the cars are directly older, they smoke, and they consume an average of twelve liters per 100 kilometers . " That could change with the initiative to introduce an age limit of eight years in Uganda, says de Jong.
Small Toyota instead of fat Mercedes
The concern of Ugandan car buyers that they will soon no longer be able to fulfill their dream of their own car is not justified: "People might then buy a five-year-old Toyota Corolla instead of a ten-year-old Mercedes. But they can still buy a car. Another one, maybe a little smaller, but cleaner and more efficient. "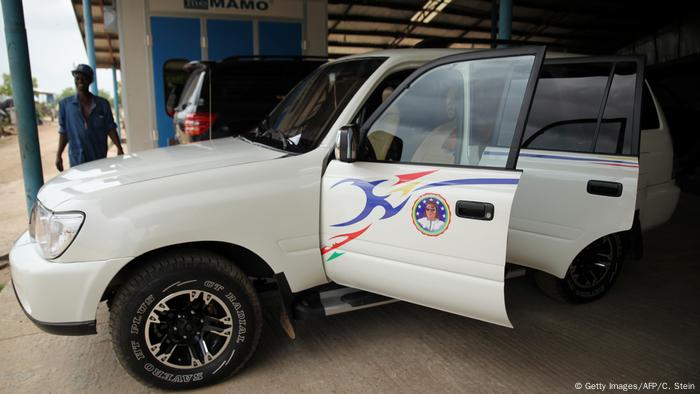 This off-road vehicle comes from the Ghanaian manufacturer Kantanka
The planned import restriction in Uganda is not only intended to protect the environment, but also to give the automotive industry in their own country a chance. With Kiira Motors, Uganda has had its own vehicle manufacturer since 2007. Uganda's Makerere University and the government have a stake in the electric vehicle company that has already made Uganda's first solar bus. Other countries in sub-Saharan Africa have similar businesses or ambitions, including Nigeria, Kenya, Ghana, and Ethiopia.
There is only a really noteworthy automotive industry in South Africa, says Anthony Black, economics professor at the University of Cape Town, in an interview with DW. South Africa does not import used cars. "Without this restriction, our industry would have a much harder time," says Black. Because the simplified import of used cars is clearly an obstacle to the development of your own industry.
Africa's auto industry is having a hard time
But even stricter regulation of imports would not be enough to build an auto industry, says Black: "It's tough business for African countries. An auto industry needs a strong economy, so it has to be about large quantities. In Africa we have on the other hand, there are many small economies that, in themselves, are not attractive markets for cars. " Together, however, they could become attractive and attract investors.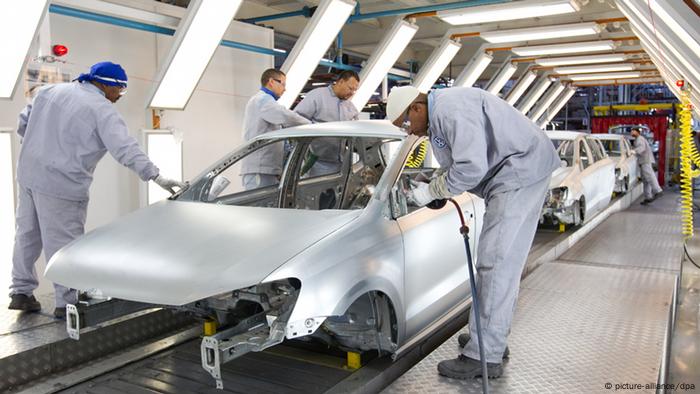 Volkswagen has been building cars in Uitenhage, South Africa, for decades
"The market potential is there and it's growing," says Black. His idea: to start out on a smaller scale, for example with our own motorcycle production facility. "The market is bigger in some countries, the technology is simpler, and there are fewer imports of used vehicles."
Collaboration:Julius Mugambwa