German Society for Hospital Hygiene e.V.

Back to 2020


Hygiene tip, January 2020
02.01.2020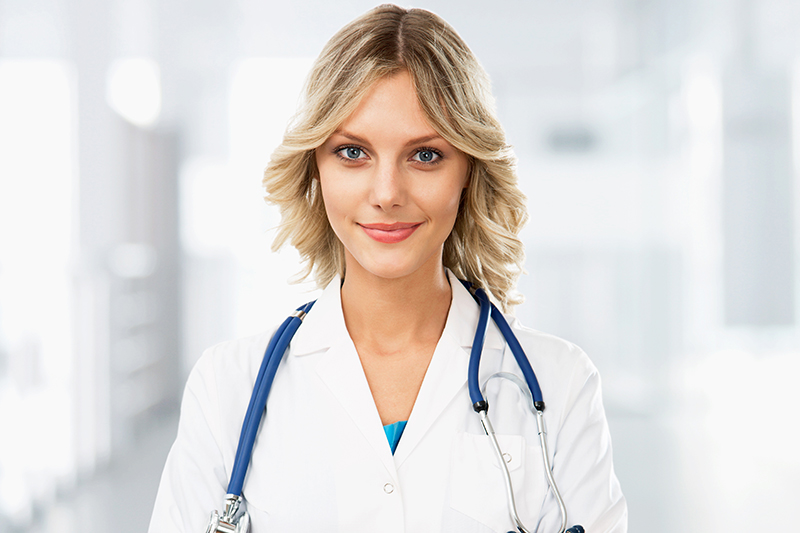 © chagin - adobe.stock.com
Medical students and PJ students often have to work in hospital in private clothing, possibly provided with a doctor's coat.
The following is an assessment based on the relevant regulations:
The TRBA 250 (Biological Agents in Health Care and Welfare Care), last in the version from May 2018, should be used.
According to it, a risk assessment is primarily to be carried out, here for medical students. Since students come into contact with every form of patient as part of their various courses, internships and clinical traineeships, there is also a fundamental risk of contact with germs or of acquiring an infection. During the physical examination, the students are relatively close to the patient and may also touch him with their clothes or the bed. Therefore, medical students are assigned to protection level 2.
This means that the general ban on jewelry, rings, wristwatches, artificial fingernails or friendship bracelets (Chapter 4.1.7) applies, as the students must use hygienic hand disinfection measures.
The TRBA 250 also regulates that protective clothing is generally to be provided by the employer; this regulation is not explicitly mentioned for work or professional clothing (e.g. doctor's coat or white trousers). However, TRBA 250 (Sections 4.1.8 and 4.2.7) regulates that contaminated work clothing (including private ones) must be disinfected and cleaned by the employer. If, for example, the private jeans of a medical student are accepted as contaminated after patient contact, the medical student is not allowed to take them home and wash them there, but the employer (here university clinic or academic teaching hospital) has to do this and this has to be done in the form of a disinfectant washing respectively. Since liability for any damage to private jeans is transferred to the employer, it makes sense not to specify private work clothes, but to provide them.
This view is explicitly set out in TRBA 250 for the use of interns (Appendix 3), which, according to the Biological Agents Ordinance, also includes students. Explicit reference is made to the risk assessment (p. 54) and it is stated that the disinfection and cleaning of contaminated work clothing must also be regulated.
As a consequence, this means that the medical students from the university clinic or the academic teaching hospital must be provided with work clothing, the easiest way to use a pool system.
An exception are clinical areas in which the medical staff do not wear work clothing (under the wardrobe) in accordance with the hospital's hygiene regulations, such as psychosomatic medicine.
Walter Popp, Ricarda Schmithausen, Lutz Jatzwauk, Wolfgang Kohnen
The short tip on behalf of the DGKH reflects the opinion of the authors.

Back to 2020


---