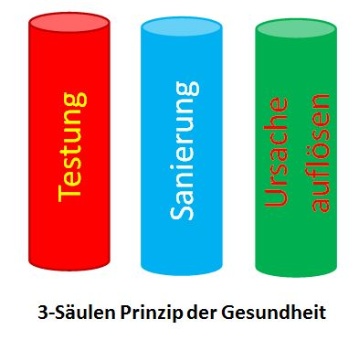 What is geomancy?
With geomancy we designate the art and ancient science of recognizing the qualities of nature and place and of entering into an interaction with them. The emotional levels of people and places are also included. With the help of geomancy we can design our environment holistically and according to our needs.

In the past, geomancy was mainly used in places of worship, in sacred and monumental buildings in order to provide the desired vital forces and atmospheres in a targeted manner. More..

Where is geomancy used today?
Today's field of application includes architecture, garden and landscape planning, urban planning as well as healthy living and spatial psychology.

Optimization of living and business spaces in terms of health, general well-being, business flow, and a better working atmosphere.

But the most important factor is healthy rooms full of vital energy and inspiration.
The areas of work
Bed area investigation / renovation
We analyze your bed place and help you to find a healthy and harmonious place to sleep in the event of any disturbances
Electrosmog investigation
We measure the LF = low frequency (house electricity) and HF = high frequency (cell phone, wireless telephone) in your house. With renovation proposals

Feng Shui optimization
We help you to create an optimal environment according to Feng Shui rules

Construction site analysis
We examine and analyze your building site for the future home with the art of geomancy. This preparatory work is the basis for the architect's planning
Geomantic construction advice
We develop your house in cooperation with the client and the architect. We focus on the location and function of the rooms, the personally tailored choice of materials and the optimal flow of life energy, healthy living and the creation of atmospheres
Geomantic garden design
As an outside space, the garden is crucial for the supply of life energy. At the same time, we design your own personal paradise for relaxation and inspiration
Space clearing
Local healing and atmospheric cleaning of properties, houses and apartments

Laying of the foundation stone
Atmosphere design
Targeted improvement of room atmospheres through materials, room division and room homeopathy

Building analysis and space optimization
Guidance to the property, floor plan and workplace optimization, work climate improvement, management rooms, reception and meeting