What can Americans learn from Finland
The truth about the Finnish school
A new way of learning and teaching could cost Finland top spot in PISA. But that doesn't interest the Finns that much. For them, the most important thing is to teach the students the know-how of tomorrow.
Claim 1: It is no longer learned in classes. The lessons are phenomenon-oriented, which is why the teacher is constantly out and about with the children outside of school in order to "experience" something.

answer:
Yes and no.
"Phenomenon teaching is just one of many learning methods. It is important that a wide range of pedagogical approaches be used. The teacher becomes a pioneer who helps each child to learn in their own way, "says Anneli Rautiainen, Head of Elementary Education and Early Childhood Education Unit at the Finnish National Education Agency.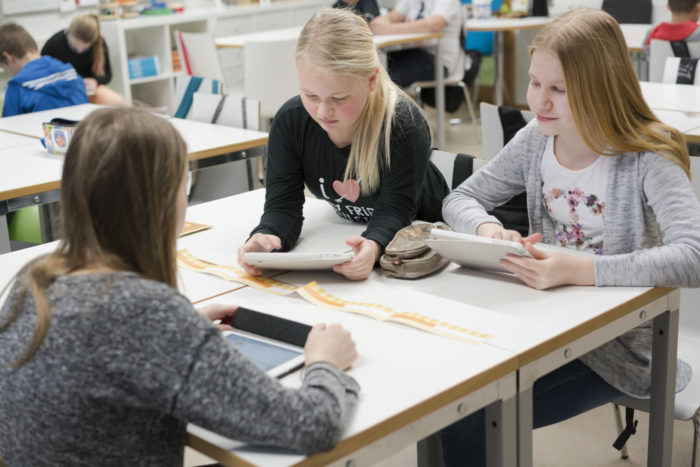 Finland's new curriculum means that students no longer have to sit still in class, but instead let the children decide for themselves where and how they want to study. In the future there is practically no need for the usual closed classroom. Photo: Riku Isohella / Velhot Photography Oy
Claim 2: There will be no more classrooms; They are replaced by open markets where the children "buy" the subjects and courses that are suitable for them.
Answer:
Yes and no.
"The lessons don't just take place between the usual four walls. However, it depends on what and how the respective school wants to implement a topic. The school system is changing so that the child no longer has to sit quietly in their place, but can choose where and how they want to learn. And new schools have already been built to make this easier. The conventional, closed classrooms will not necessarily exist in the future. People learn everywhere, "says Anneli Rautiainen.
Claim 3: Students make "wrong" decisions that could affect their later adult life, for example by choosing math instead of a language or vice versa.
Answer:
No.
"Unlike in Great Britain and the United States, for example, Finland does not think that there are important and less important subjects in school. All play an equally important role. The goal is to get a broad education and not to shine in a single subject, "says Pasi Sahlberg, Education expert and Harvard visiting professor.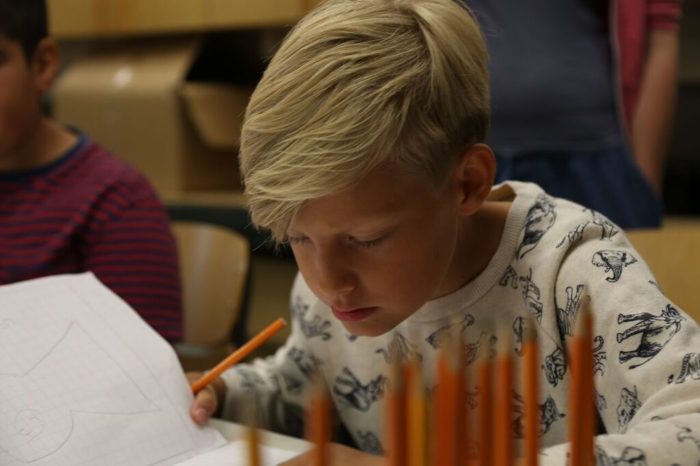 School days are shorter in Finland than in most other countries. So there will still be homework. Photo: Mohammad Alfaraj
Claim 4: The students themselves determine at which level they intend to perform and they are given tasks that correspond to this grade level. There is a risk that a very good student who could actually get 9 points will aim for 6 to get away with it more easily (In Finland 4 is the worst and 10 is the best score).
Answer:
No.
"The learning objectives and criteria for good performance levels are set out in the curriculum. The students are talked about the goals they want to set for themselves, because the problem up to now was that the students did not always know what the reasons for a certain grade were. But if you meet them and include them in the discussions about it, they get more motivation, "explains Anneli Rautiainen.
Claim 5: There are no longer any conventional class groups in school. Instead, the students form their own cliques, depending on their interests.
Answer:
No.
"The teacher is always responsible for the students. The lesson groups are formed in such a way that the goals set in the curriculum can be achieved. We hope that variable groupings will emerge in the schools, i.e. that they will reorganize depending on what is being learned and how. For example, someone wants to speak and learn at the same time, while someone else wants to be quiet, "says Anneli Rautiainen.
Claim 6: The traditional top-class students will no longer get along so well, there will be no more drumming.
Answer:
Yes and no.
"If the point is that you used to get good grades for buffalo, then that claim could be true. Sometimes it pays to memorize things like multiplication tables. But instead of memorizing, the new curriculum puts emphasis on tomorrow's skills, such as learning how to study, critical thinking, interactive skills, and the ability to use technology. The world is changing, and schools and learning have to move with the times, "explains Anneli Rautiainen.
In Finnish schools, all subjects are considered equally important in order to ensure a broad education. Photo: Andreas Meichsner / Verstas
Claim 7: All good teaching practices are being abandoned and the school just ends up being messed around.
answer:
No.
"Many in the world think that Finland is a socialist country where some bigwig in Helsinki decides what should be done. That's not true at all. The big difference between Finland and other countries is that teachers, schools and municipalities largely decide for themselves what is taught and how, "says Pasi Sahlberg.
Claim 8: No more homework is given.
Answer:
No.
"In Finland, the school days are quite short. We are therefore of the opinion that the children have time at home to repeat things a little ", says Anneli Rautiainen.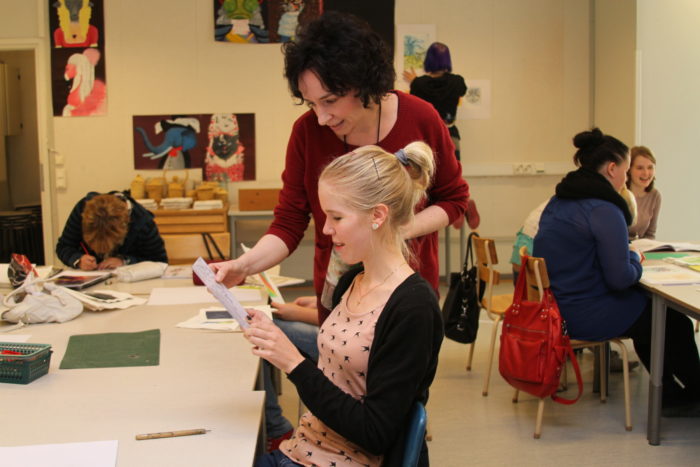 Teaching is considered a dream job by many Finnish high school graduates. That is why there is fierce competition for apprenticeships for teachers. With the new curriculum, teachers become trailblazers who not only instill knowledge in their students, but also help them learn and understand. Photo: Amanda Soila
Claim 9: Performance tests will be abolished.
Answer:
No.
There will be ongoing, instructive and supportive assessment. Grades are not only awarded on the basis of exams. They are only part of the learning, not its focus. Competence is also expressed in the implementation of projects or in oral presentations. If an exam fails, it can be repeated, and things can be caught up in the meantime through learning, "says Rautiainen.
Claim 10: Teachers need to be super adaptable to be able to start teaching with completely different methods and new subjects like coding from the fall.
Answer:
No.
"The new curriculum challenges teachers to change their pedagogical methods. This will take some time. Their biggest challenge, however, is modifying their role. The teacher is no longer a provider of information and the student is no longer a passive listener. We want our schools to form communities in which everyone learns from one another, including adults with children. Technological knowledge and coding are taught in conjunction with other subjects. The teacher is supported by a computer teacher, for example, "says Rautiainen.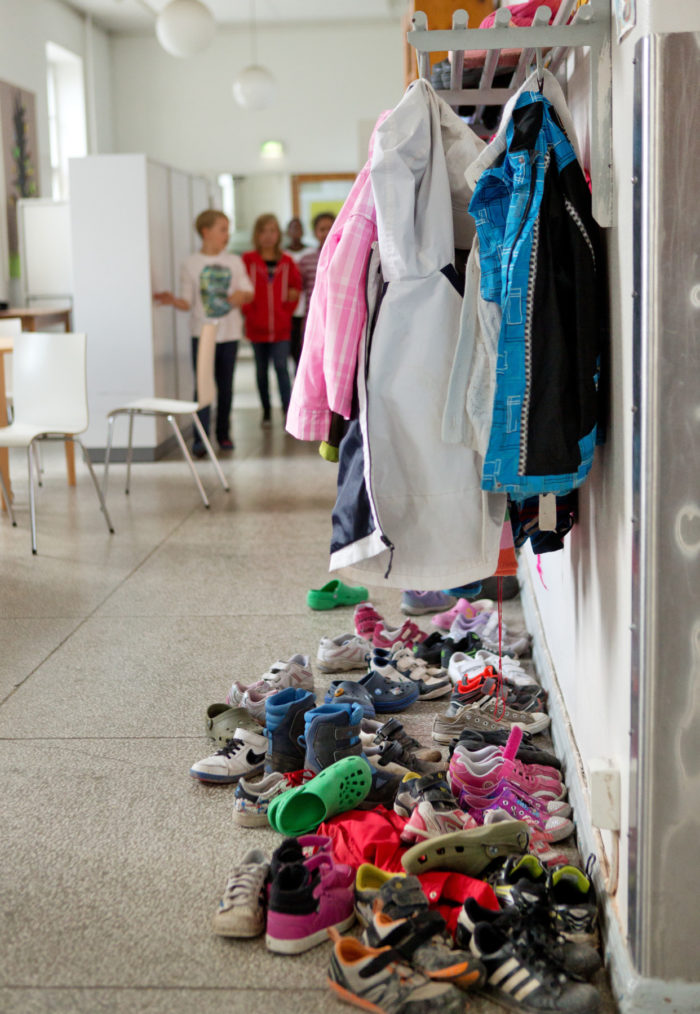 In Finland, almost all young people (99.7%) complete basic education and have a uniform school certificate. Photo: Riitta Supperi / Keksi / Finland Promotion Board
Claim 11: Learning disabilities are no longer revealed because the students are responsible for their own performance.
Answer:
No.
"We have excellently trained teachers and a good organization that is ready to support students. More active students does not mean that they have full responsibility for learning. On the contrary, it is more important than ever that the teacher is close to his students, "replies Anneli Rautiainen.
Claim 12: The new curriculum will bring Finland's top results in PISA studies, which compare and evaluate educational systems around the world, to the history books.
answer
Maybe. So what.
"The importance of the PISA studies does not play a major role in the thinking of the Finns. They are considered a type of blood pressure monitor that is looked at from time to time to see what is going on, but it is not given non-constant attention. The decisions that are made with regard to education are not made on the basis of the PISA results, but the decisive factor is the knowledge that children and young people will need in the future, "says Pasi Sahlberg.
By Ninni Lehtniemi, July 2016
9 facts about Finland's 9 year integrated school
1. Compulsory schooling begins in the school year in which children turn seven and ends when they have either completed the entire 9-year basic education or are 17 years old. All children are also entitled to one year of pre-school education.
2. Lessons, school books, other learning materials and school equipment are provided free of charge.
3. All students are offered a free meal every day at the school.
4. The school days may not be longer than five school hours in the first and second grades and no longer than seven school hours in the higher grades. A school lesson lasts 45 minutes.
5. There are no national exams or placement tests.
6. The Finnish school year consists of a total of 190 school days. It starts in mid-August and ends in May. Finnish children have around 10 weeks of summer vacation, plus an autumn vacation, a Christmas break, and winter vacation usually in February.
7. In Finland, almost all young people (99.7%) complete basic education and have a comprehensive school leaving certificate.
8. Teacher training is very popular and difficult to meet performance requirements. In 2014, only around 9% of candidates passed the matriculation test at Helsinki University for class teacher training.
9. 1st - 6th grade teachers must have completed their course with at least a Master of Education. Teachers in grades 7 - 9 must have a master's degree in their specialty as well as higher academic degrees as a subject teacher or in pedagogy.
Related posts
Ideas for a better life: Millennium Technology Prize in livestream and online innovation forum
Continue reading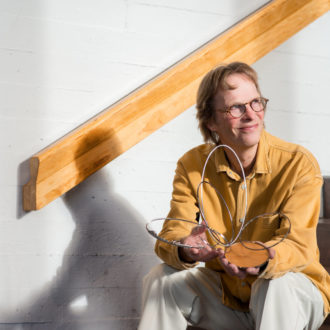 Ideas for a better life: Millennium Technology Prize in livestream and online innovation forum
The 2020 Millennium Technology Prize winner will be announced in a live-streamed ceremony on May 18. Following the ceremony, a virtual event will take place online on May 19, the Millennium Innovation Forum.
A nation's key to success
Continue reading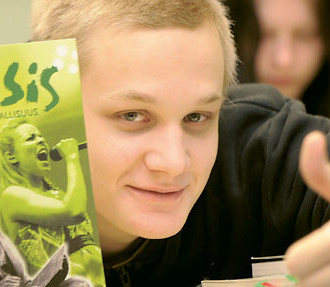 A nation's key to success
Find out about the strengths and highlights of the internationally renowned, award-winning Finnish education system.
The simple strength of Finnish education
Continue reading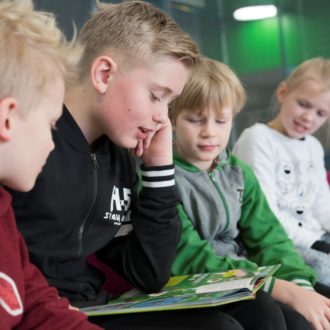 The simple strength of Finnish education
What makes the Finnish education system so good? An American school teacher and blogger followed this for several years, and the answer is simpler than you might think.
Finnish language experience on a higher level: On the trail of dialects
Continue reading
Finnish language experience on a higher level: On the trail of dialects
Regardless of whether you speak Finnish or not, immerse yourself in the various dialects with us, as deeply as you dare. Because this way you get a more profound insight into the essence of this language.